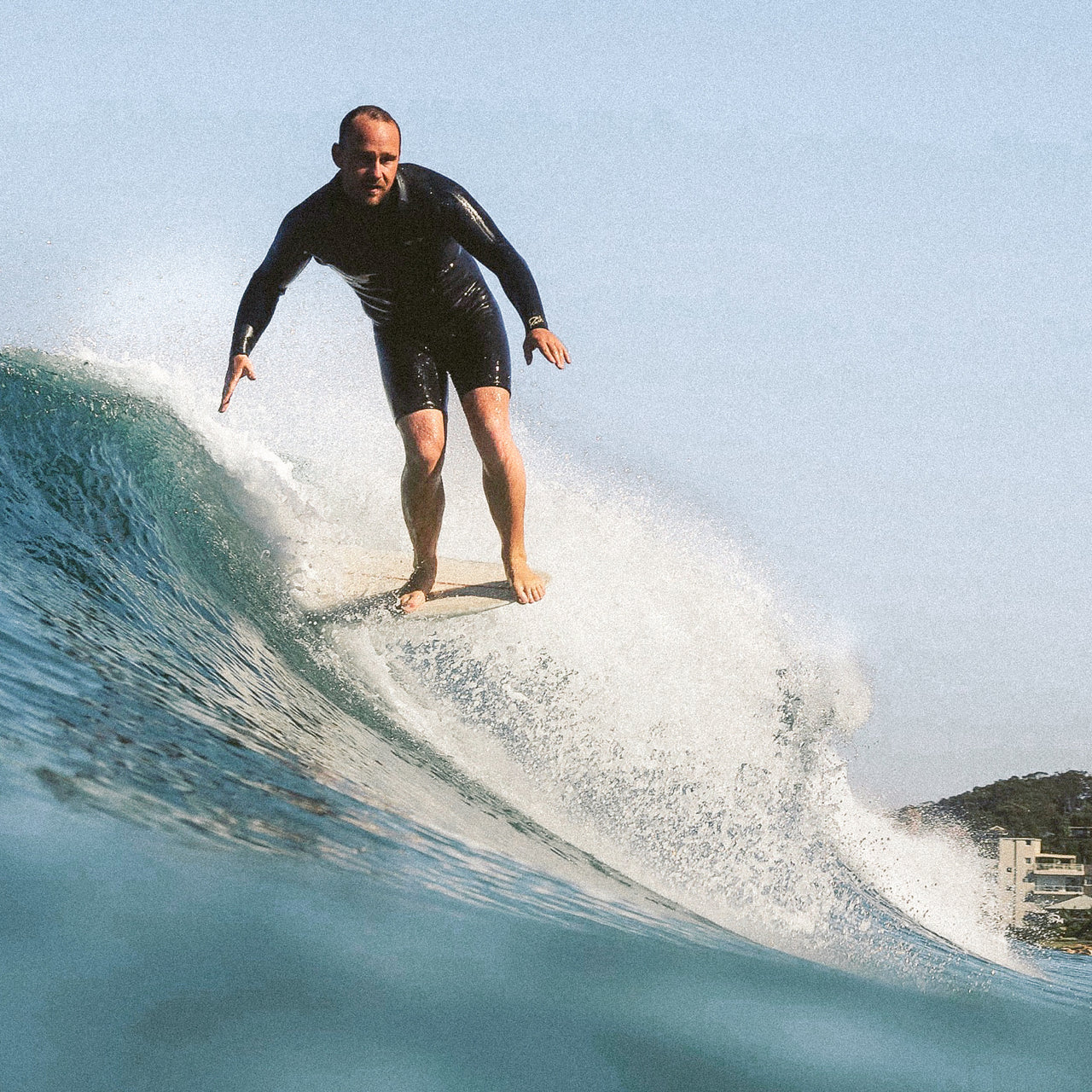 Matt Chojnacki
Classic Car Restorer, Surf Encyclopedia

Why do you surf?
I surf to feel alive. The daily journey of adapting to the ever-changing variables of Mother Nature inspires and motivates me.

What do you do on land?
I restore, repair and restyle classic cars at my family work shop Taylor & Botham ; surf wagons, Volkswagens, Landcruisers. Classic cars fuels my stoke levels on land and is one of the ways I can still feel connected to surf culture even when I'm not in the water.

What's your daily ritual?
First I'll stretch, then stack a few boards in the van, get a long black and do the morning surf check. Often I open up my workshop while the
dawn patrol crowd gets their fix - I prefer to pick the eyes out of the swell and tide for my daily salty hit.
Check out Taylor & Botham
Josie Prendergast
Philanthropist, Model

Why do you surf?
I surf because it makes my heart happy.

What do you do on land?
When I'm home in the Philippines, I love being around the kids. It's nice being able to work so closely with a local NGO over there called Grom Nation, an initiative that focuses on kids education and life skills. It's also driven through their love of surfing and the ocean. The kids attend great workshops and attend school and then get to borrow fantastic boards and surf after! The kids over there are one of my biggest passions. 

What's your daily ritual?
Surfing to me is just having fun really. I really love being able to be out there with friends in the water. My favourite time to surf is in the late afternoon. I'll try to surf as much as possible and if I know it will be fun, I'll always try to leave the late afternoon free so I can go out!
Check out Grom Nation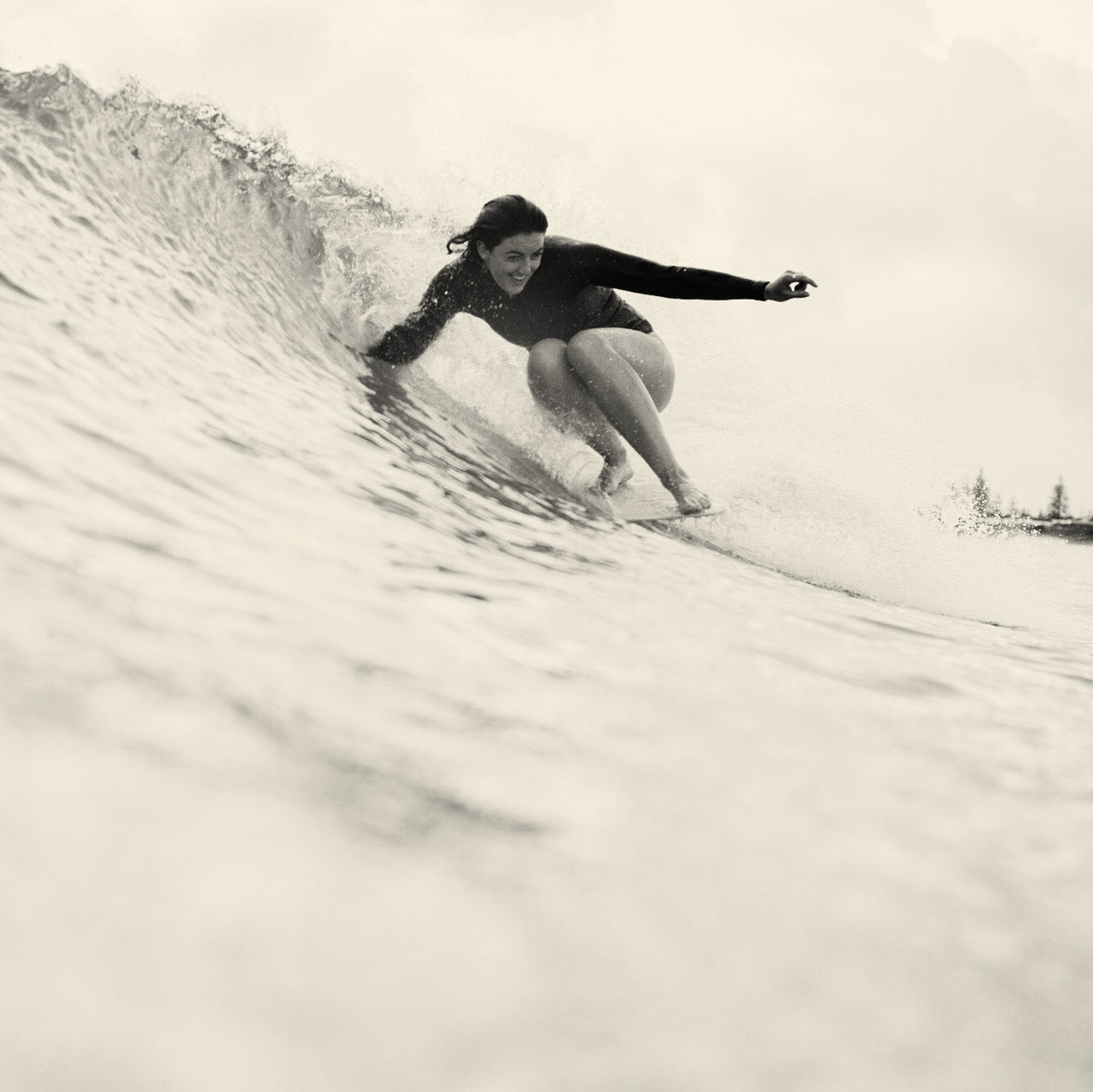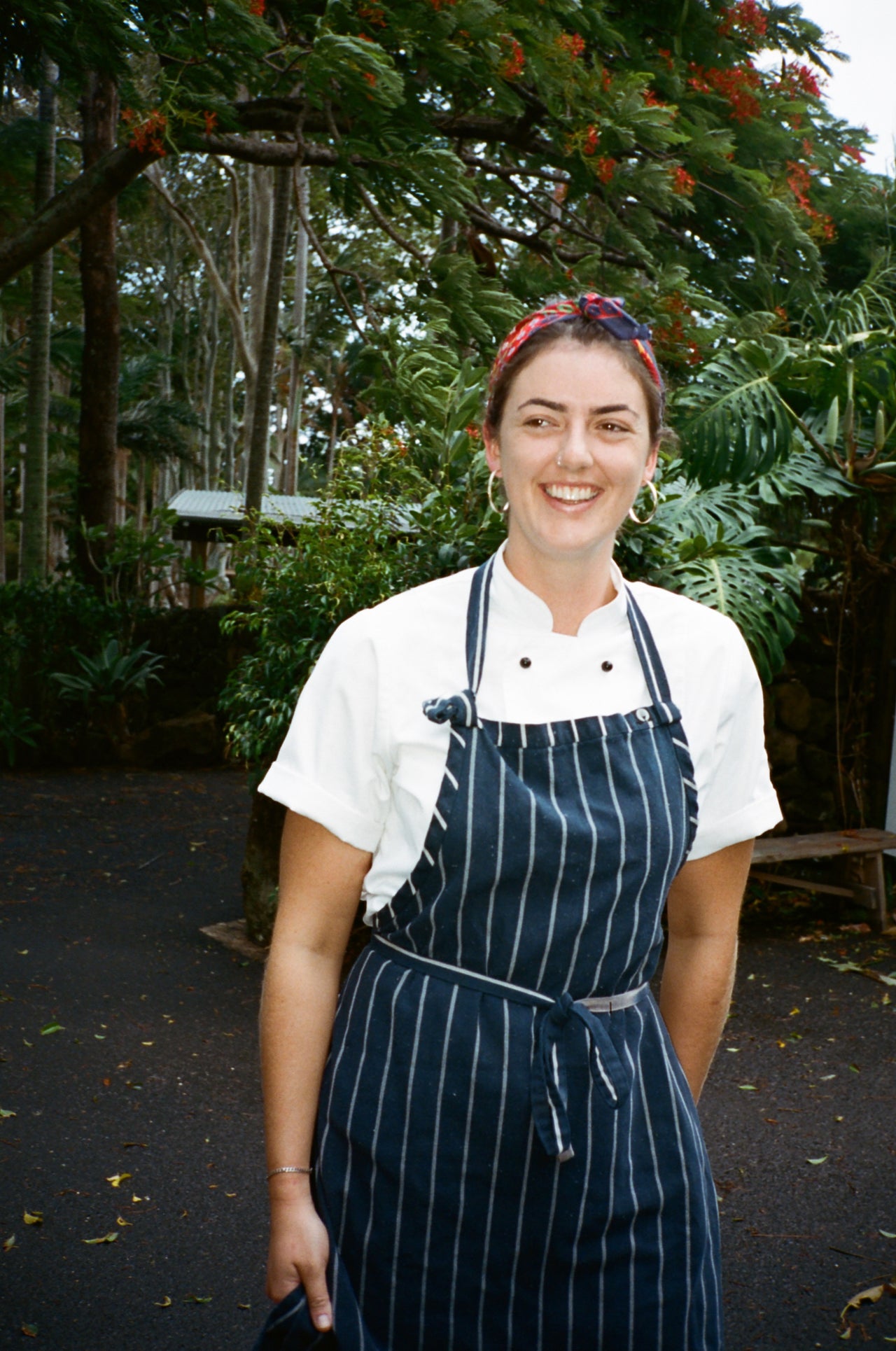 Roisin Carolan
Chef, Burrito Queen

Why do you surf?
It's like sleeping. I have to do it, and if I don't do it enough I can't function.

What do you do on land?
I'm a chef. The kitchen can get pretty heated at times. Surfing isn't just good for physical health but also mental. And it plays a big role for me as an outlet from busy days in the kitchen.

What's your daily ritual?
Chuck some swimmers on. Ride to the beach on a bike with no brakes. A quick check to decide which board to ride, and if it's not looking good a swim instead.
Cooking up something new soon
Wispy Barker
Board Builder, Human Multi-Tool

Why do you surf?
For me it's the thing I like to do the most. I get so much enjoyment and happiness from that one activity that I just want to do it as much as I can.

What do you do on land?
Working on my home, fishing, camping and skateboarding take up most of my free time. In all of these the greatest lesson I've brought from surfing is patience. Whether it's waiting for a wave, waiting for the conditions to be right or working on your skills - it all takes patience. I think it's a great skill to take into everyday life.

What's your daily ritual?
For me its kind of the opposite, trying to fit in the other rituals into my surfing life haha.. Basically, I'll plan my week around conditions. Work, appointments, life admin, all require a quick look at the forecast before I commit. I'm lucky to be able to live that way, its always been something I've wanted rather than a career being paid a bunch of money. I think I've taken a leaf out of Bob's book there.
Rachel Fleming
Environmental Science and Indigenous Culture Student, Bush Regenerator

Why do you surf?
It feels good. I've done it since day dot so it feels natural, without force. There's no manipulation, you're reading nature and responding and I think that's such a cool thing to be able to do.

What do you do on land?
I am a bush regenerator, I have a strong urge to conserve Australian flora & fauna and I owe this relationship to surfing, creating that connection and awe of the natural world. I'm also studying environmental science & Indigenous cultures. When that's overwhelming I come back to surfing and that puts everything into perspective for me.

What's your daily ritual?
I love to surf early, it makes your day more rewarding. Early work starts mean it's often a weekend mission to find uncrowded waves for me.
Check out Bush Heritage Australia
Matthew Goodwin
Architect, Hotelier

Why do you surf?
Passion. An escape. Adrenaline. Meditation. 

What do you do on land?
An architect by trade, who fell into hospitality when designing and bringing to life the Surfrider Hotel in Malibu across from the infamous First Point. Surfing was the origin and reason! 

What's your surfing ritual?
Pre sunrise, a strong coffee, music at volume 10 and then stillness and silence in the water as the sun rises. A ritual that expands my time and my mind. 
Check out the Surfrider Hotel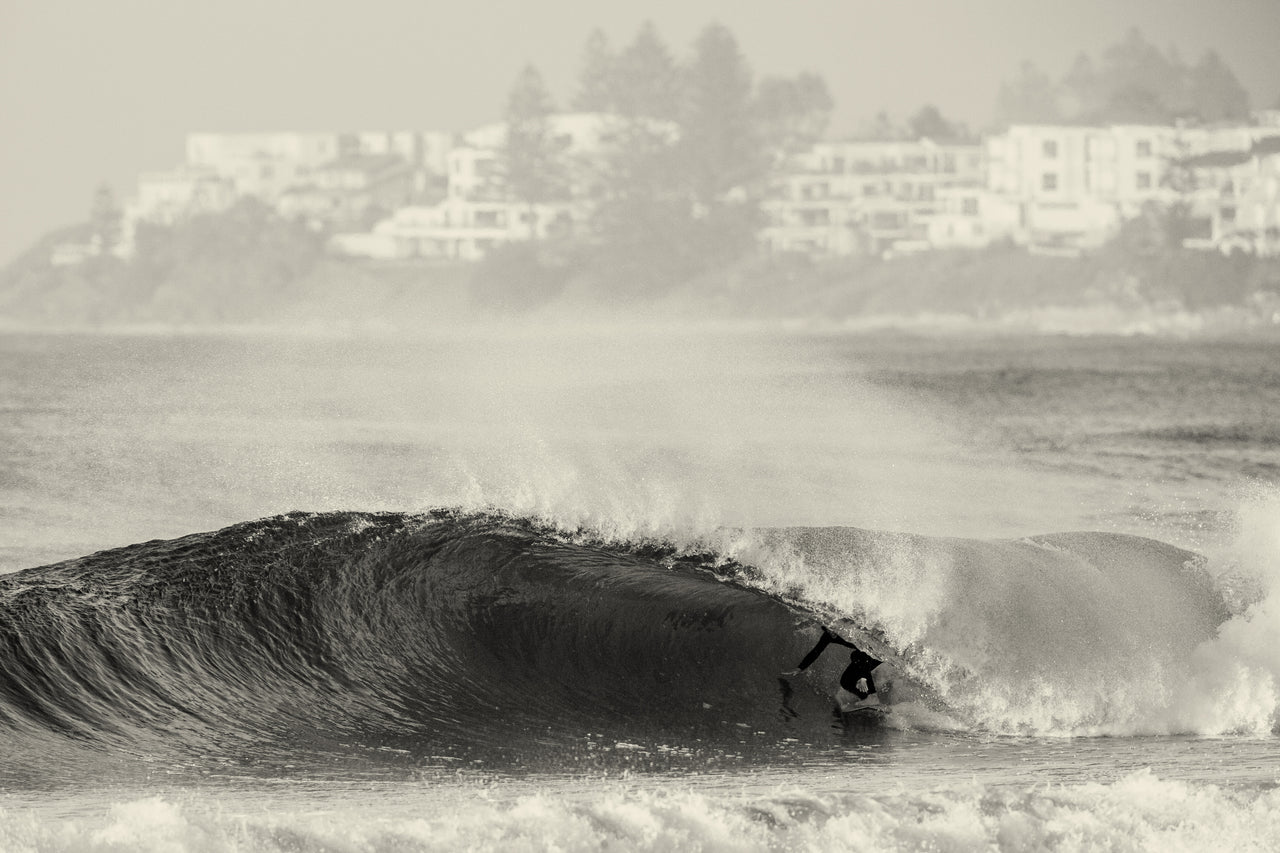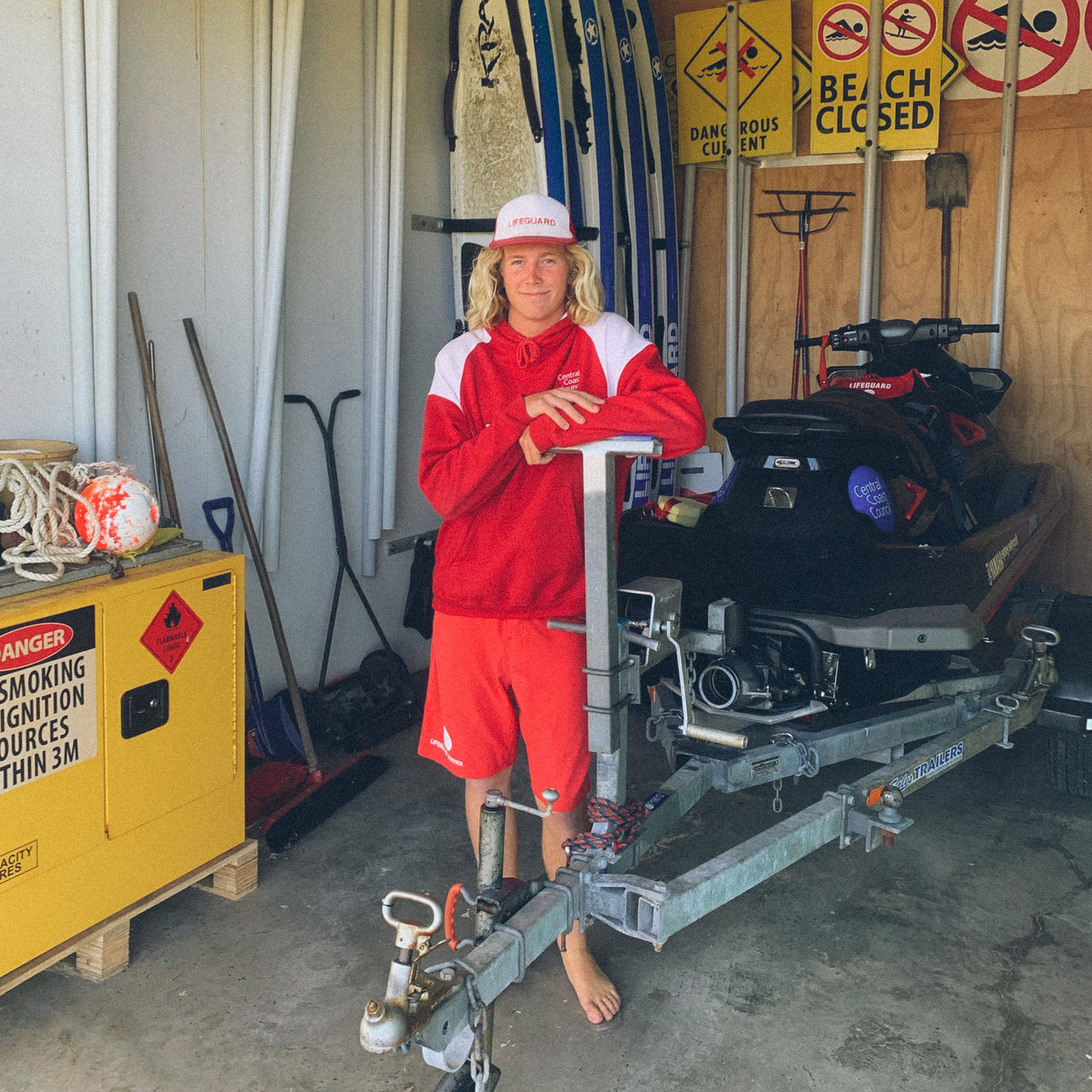 Harry Carpenter
Lifeguard

Why do you surf?
I surf because nothing else compares. Surfing and the ocean bring so much enjoyment to so many different people and I think it's pretty cool to be a part of that.

What do you do on land?
At the moment I work as a lifeguard, so surfing helps a lot. I want to be a paramedic and I think both surfing and lifeguarding have definitely contributed to that. 

What's your daily ritual?
I normally wake up and check the waves from my balcony. Then I just fit in a surf whenever I can. Before or after work and on most of my lunch breaks.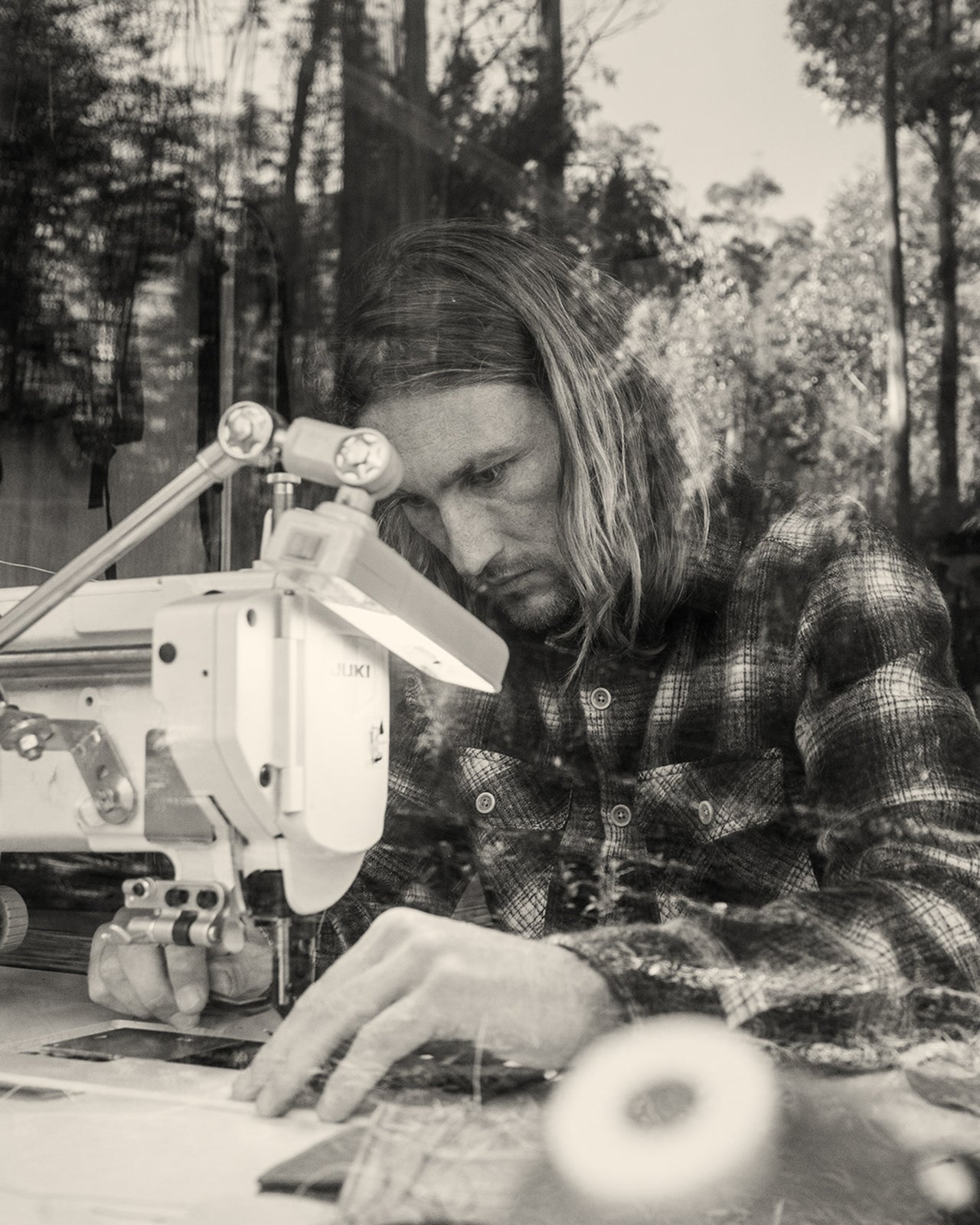 Nick Jaffe
Writer, Adventurer, Photographer, Maker

Why do you surf?
I wanted to come up with a complex philosophical reason, but the reality is because it simply makes me happy: the thrill of chasing swell, the sense of play, freedom and connection with an element which envelopes 7/10 of the planet.

What do you do on land?
On land I pursue creative activities through photography, motion, design, entrepreneurship, leather and canvas craft, writing, offshore sailing and planning my next great adventure. Surfing provides an outlet to remain physically and mentally healthy, as well as a place to "no-think" - to let the mind wander and dream unconsciously between each wave.

What's your daily ritual?
Surfing in Tasmania is a constant challenge, so the ritual involves a lot of driving and often a lot of disappointment with fickle conditions. That said, the rewards and sense of adventure are high, chasing swell in cold, difficult & remote places.
Check out Nick's abundant talents here